Luxury room: Blue & Green.
BALCONY WITH GARDEN VIEW
Green for the pleasant scent of the pine trees and blue for the magnificent sound of the sea. You don't have to choose. Have booth and create your favorite shade. There for you: Balcony, Garden view, AC, TV, Safe, Work desk, Hairdryer, Bathrobe, Toiletries, Minibar, wakeup call service.

Healthy check in (snacks/drinks)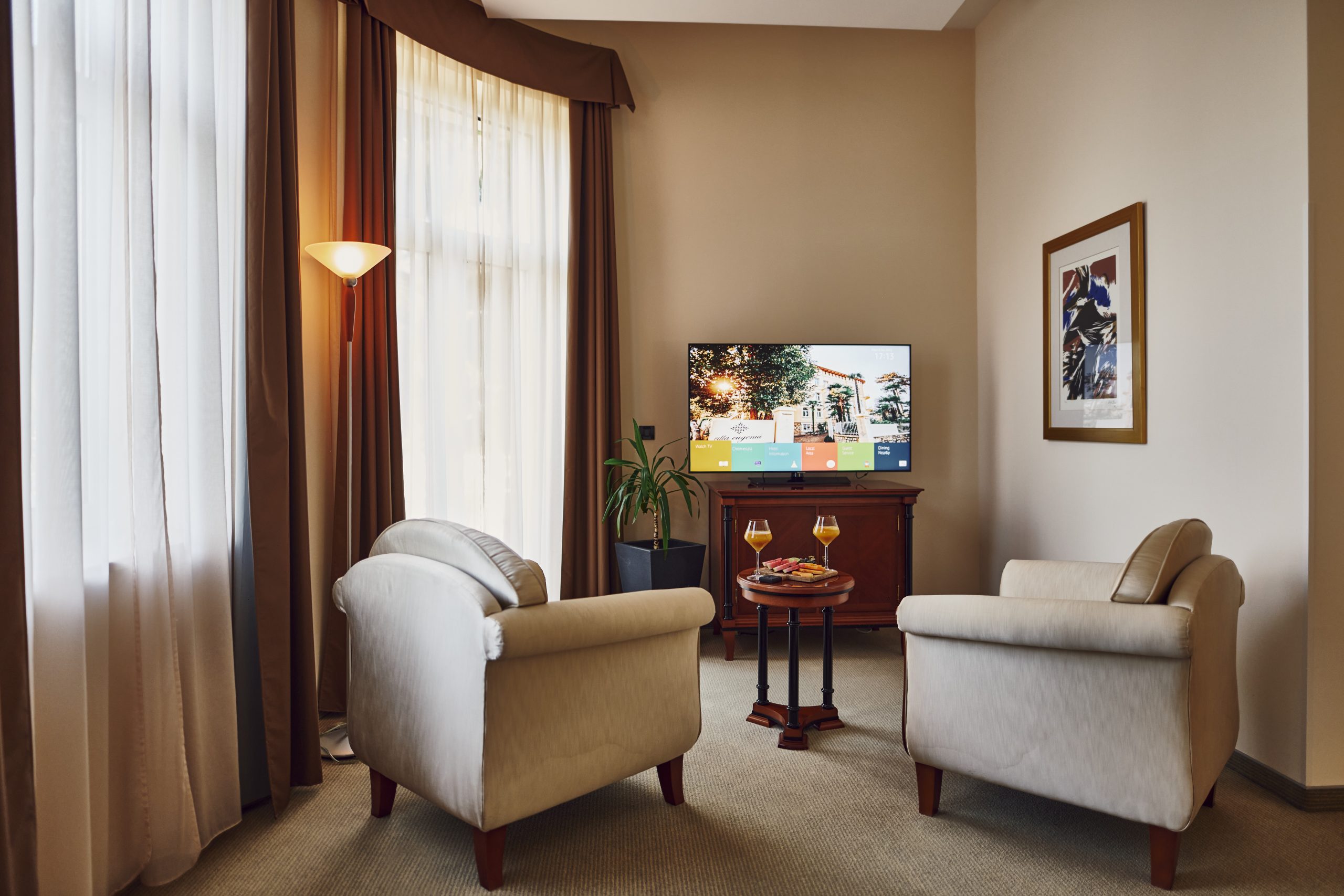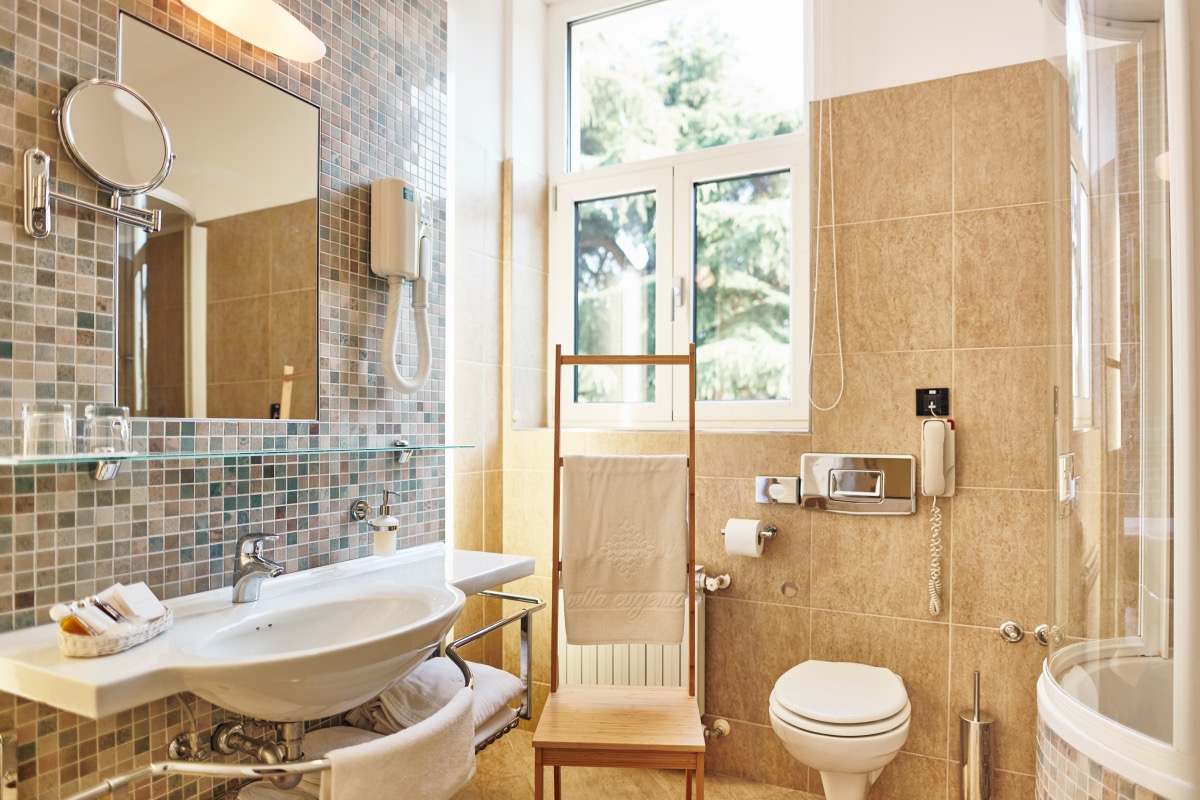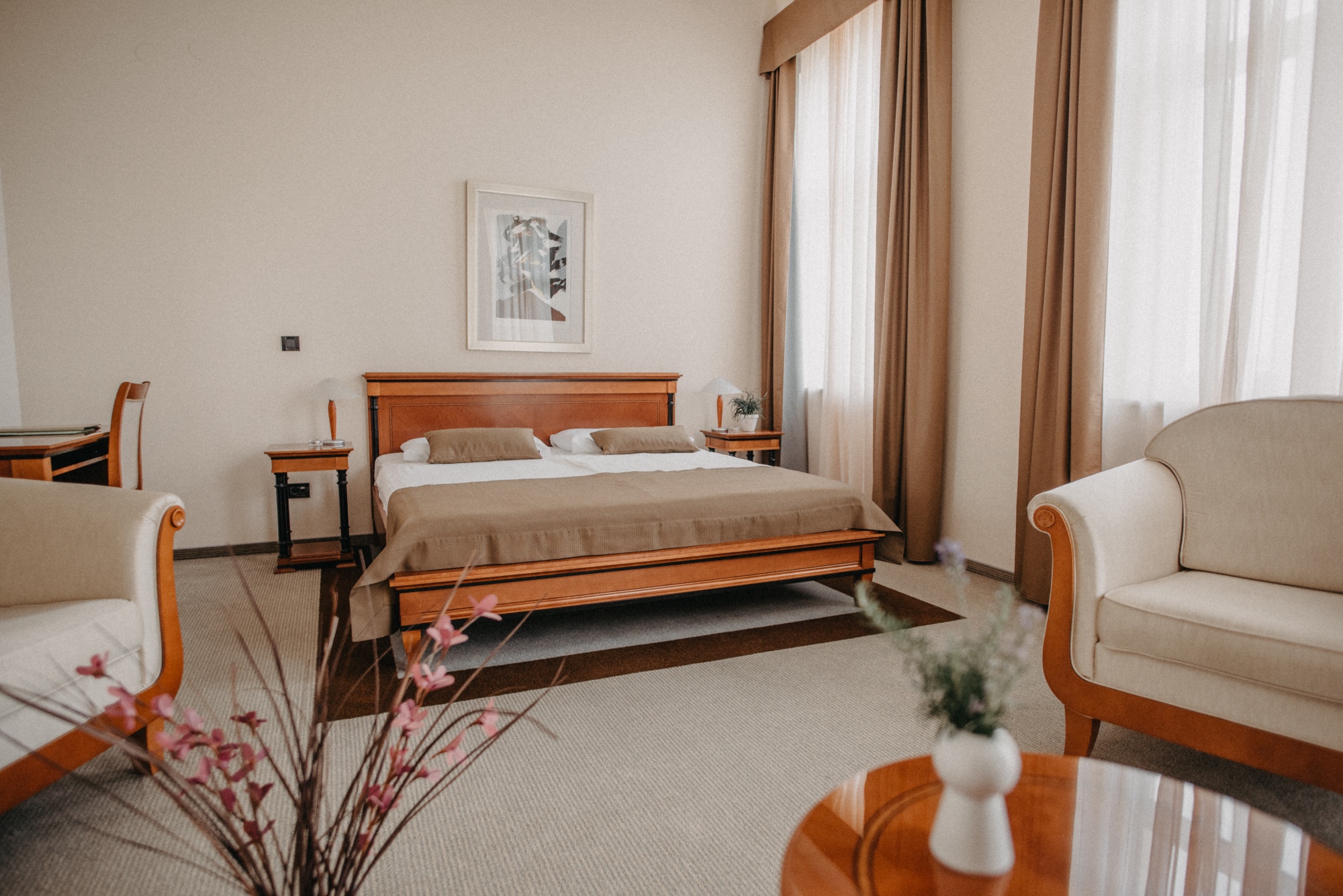 Payment method
Credit card: Visa, Diners club, Mastercard, Maestro
Cash payment:
€
Contact
E: booking@villa-eugenia.com
W: www.villa-eugenia.com
T: +385 51 294 800
F: +385 51 294 810
A: Maršala Tita 34, Lovran 51415
Information
24-hour front desk
Check in: 14:00
Healthy check in (snacks/drinks)
Check out: 11:00

ETO d.o.o. Maršala Tita 34, Lovran / OIB:33618137454 / MB:01555693 / Osobe ovlaštene za zastupanje:
Kristijan Mihajlinović

, član uprave / Temeljni kapital: 20.000,00 kn uplaćen u cijelosti /
Apply for our Newsletter and be the first in line to get the best offers.